Are you considering Fiverr SEO services for your business? Fiverr is an online marketplace for freelancers and entrepreneurs to buy and sell services. You can find SEO sellers who offer a wide range of services, from keyword research to link building and content writing to technical SEO audits.
It's important to remember that all SEO strategies must be tailored to the specific needs of your business. It might not fit your needs even if you find a seller offering a great package.
When looking for an SEO seller on Fiverr, read their reviews and compare them with other sellers. This will help you get an idea of what they can provide and how they go about doing it. It's also important to read the fine print of any package you buy. Ensure the services promised are deliverable and will achieve your desired goals.
This article reviews the basics of buying Fiverr SEO services and provides tips for getting the best results.
What are Fiverr SEO Services?
If you're wondering what Fiverr SEO Optimization Services are, you're in the right place. Fiverr is a platform where people can buy and sell digital services, including Search Engine Optimization services. SEO is essential for any business with an online presence. It helps your website rank higher in search engines like Google and Bing, bringing in more traffic and potentially more revenue.
With Google's recent algorithm change, it's more important than ever to have an SEO strategy tailored to your business's needs. Whether you want to improve your website's ranking, increase traffic, or boost your online presence, Fiverr has an SEO category that can cover the SEO basics.
But, with the quality of Fiverr's professional services, can you rely on them long-term to optimize your website and achieve success online?
Are Fiverr SEO Services Legitimate?
We're not hinting that Fiverr isn't a legit website full of genuine sellers offering various services. Likewise, we're not saying you shouldn't trust anyone on the site. However, we are saying that you shouldn't blindly believe that a seller's claims are valid.
If you're skeptical about the benefits of your money on Fiverr, that's only natural; you're human, after all. However, if you aren't wary, no problem; our intent with this article is to instill a healthy dose of skepticism so that you know to spot the true winners when you see them.
Fiverr Freelance Services for SEO
Fiverr can be an excellent platform for sourcing quality SEO services and freelancers. It's an online marketplace that provides a stage for users worldwide to buy and sell digital services.
The site features a variety of sellers offering a broad range of gigs, from keyword research to link building and content writing to technical SEO audits.
When buying SEO services on the online platform, Fiverr customers have many options, sellers, and packages to consider. This can make choosing the right seller difficult.
Read Next: Rank Math: Constructing Better SEO Results
Fiverr Gig Packages
There are many factors to consider when choosing a Fiverr gig package. First, you need to verify that the package includes all the services you need, is cost-effective, and is provided by a qualified seller.
When looking for an SEO package on Fiverr, ensure it has services tailored to your business needs. If you're unsure where to start looking for SEO improvements, let's look at the SEO services freelancers sell on Fiverr.
SEO Consultation
If you want to improve your website's search engine rankings, Fiverr has many SEO consultation services that can help you. The sellers on Fiverr can provide invaluable insights and strategies for optimizing your website for better search engine visibility.
Plus, you can find consultants who specialize in a specific niche. You can use Fiverr's search tool to find local SEO or e-commerce SEO, ensuring you'll get customized advice that suits your business.
Website Content
If you're looking for high-quality SEO website content services on an ongoing basis, you should consider Fiverr a great place to start looking. With a range of writers and copywriters, you could get top-notch content that will help to improve your website's search engine rankings and attract more traffic.
Whether you need blog posts, product descriptions, or general website copy, Fiverr's content creators can handle crafting compelling and informative content that resonates with your target audience.
Plus, with Fiverr's streamlined ordering, payment process, and affordable pricing plans, you can get the paid content you need without breaking the bank. So, consider maximizing your website's SEO potential.
Backlinking Services
If you need backlinking services, chances are you've stumbled upon Fiverr. This online marketplace offers affordable pricing, making it an attractive option for those on a tight budget. However, proceed with caution when purchasing backlinking services. At the same time, Fiverr has some reputable sellers; quite a few price their services extremely low and do low-quality work.
Many sellers use questionable tactics that can harm your website's SEO more than good. Before making any purchases, research the seller and read reviews from previous customers. It's better to spend a little extra money on quality backlinks than to risk damaging your business website's reputation in the long run.
Website Optimization
If you're unfamiliar with website optimization, Fiverr's services may catch your eye. They promise to optimize your website, but knowing precisely what they'll work on is essential. In some cases, Fiverr's services may focus solely on SEO, while at other times, they may also include User Experience (UX).
Read the service details and communicate with the seller to ensure you're both on the same page. Proceed with caution when selecting a seller and service, as Fiverr is a platform that allows anyone to offer their services, regardless of their qualifications or experience. So do your research and read reviews carefully before making a decision.
SEO Auditing
If you're looking for SEO auditing services, Fiverr is one platform that offers such services to businesses of all sizes. However, know what you want to be audited and what specific services they offer. Fiverr's SEO auditing services can be beneficial in optimizing your website's search engine rankings, but you should approach them cautiously.
Before hiring anyone to conduct an SEO audit, take the time to research the individual's experience, qualifications, and testimonials. And make sure that the services offered align with your website development needs and goals. Finally, look for reports that show the depth of their audits for other clients.
Keyword Research
When boosting your online presence, proper keyword research ensures your desired audience is discovering your content. Fiverr's keyword research services offer a reliable solution to help you uncover the most relevant and effective keywords for your niche. However, to get the best results, educate yourself and learn what you want to achieve.
Take the time to consider what specific aspects of your brand you want to focus on, and from there, Fiverr's experts can help guide you toward relevant keywords that will enhance your visibility and drive traffic to your site.
Schema Development
A schema is a set of tags or microdata that you can use in your HTML to enhance your page's appearance in SERPs. Sellers in schema development services can be skilled specialists in creating a structured data framework. What does that mean? Simply put, structured data helps search engines better understand the content on your website, which can lead to higher search engine rankings and more traffic.
With Fiverr's schema development services, you can create a custom schema optimized for your website's content. This can include things like product listings, reviews, and more. A structured data framework can make it easier for search engines to crawl your site and understand the relationships between pages.
So if you're looking to boost your online presence, Fiverr's schema development services might be just what you need, but as before, you'll need to research the seller first and communicate clearly and thoroughly.
How Do Fiverr SEO Gigs Usually Work?
Fiverr's SEO services vary depending on the type of service offered. But most sellers will generally provide you with a custom package that includes specific strategies and tasks. Some of the most common SEO Fiverr gigs include keyword research, content optimization, link building and backlinking, website audits, competitor analysis, and more.
Most high-quality sellers will utilize better SEO practices on Fiverr's platform to make their gigs stand out. To optimize their gigs, the good sellers will research their competition, use high-ranking gigs on Fiverr to model their own gigs after, and use unique images and descriptions when creating gigs to draw attention.
It's important to note that the quality of the services you receive will depend heavily on the good reputation of the seller who provides them. Typically, the order process on Fiverr works like this:
Single order gigs
Hiring a freelancer on Fiverr for a single-order gig can be the perfect solution if you're looking for ways to optimize and boost your website's search engine ranking. Once you've found a seller, you can discuss the specifics of your project and what you hope to achieve.
Then, after agreeing on a price and timeline, the seller will get to work and deliver the completed order or project within the designated timeframe. Not only can this save you time and effort, but it can also be a cost-effective way to enhance your website's visibility.
Milestone order gigs
If you're searching for serious SEO chops, you might want to check out Fiverr's milestone order gig. This type of gig is perfect for those who want to see results gradually rather than all at once. Essentially, you and your Fiverr freelancer agree on a series of benchmarks, and payment is released once each milestone is met. This helps keep both parties accountable.
Depending on your needs, your milestone order gig for SEO might include keyword research, data entry, website optimization, backlinking strategy, and ongoing analytics reporting. Milestone orders typically take much longer, potentially a month to two months.
Subscription order gigs
If you need SEO services for your website, you may want to consider checking out Fiverr's subscription order gig service. This category of gigs allows you to have a designated set of services provided to you regularly. When it comes to SEO, this could include regular keyword research, on-page optimization, backlink-building, and more.
Essentially, you'll be able to establish a long-term relationship with a trusted SEO expert who will consistently be optimizing your website to ensure you're ranking as high as possible. Additionally, this gig can be an excellent solution for those who don't have the time or expertise to handle their SEO.
Bulk package deals
If you're looking to boost your website's traffic and visibility, you might have considered hiring an SEO expert to handle the task. And if you're budget-conscious, you might have turned to Fiverr for freelance services. One option on Fiverr is a bulk order gig; you can hire a freelancer to simultaneously provide SEO services for multiple pages or content on your site.
The exact details of the gig will vary depending on the freelancer. With the right freelancer and due diligence, a bulk order gig for SEO on Fiverr could boost your website needs.
How to Weed Out the Black Hat Fiverr Gigs From the White Hat Gigs
Blackhat SEO strategies are a problem; no matter what you do, they always will be. However, that doesn't mean your business should give up on SEO services through Fiverr. Use these tips to guide you to the right SEO services:
Check the seller's positive reviews
Sure, positive reviews can be subjective, but if you take the time to look beyond the number of stars a seller rating has and read through the actual reviews, you can better understand what other customers have experienced with that particular seller. Still, if the seller in question has 1,000+ 4.5-star reviews, they must be doing something right.
See what additional services they offer
There's nothing wrong with a new seller; it could be their first time on the platform, or they recently changed their business and started freelancing under a different name—Fiverr's like that. For instance, if you're setting up a Pro account, you must start from scratch; you don't get to use your old gig with tons of reviews and good ratings.
So, with that said, look into the gigs the seller offers to examine what additional services they offer. You want to ensure you get the most out of your SEO provider.
Is this their first gig?
Checking into their gigs is necessary, as that's where you'll truly get a sense of their skillset and experience. If this job is the seller's first gig, it might be wise to pick someone else who has more experience. Unfortunately, anyone can join Fiverr and start selling their services.
Does the seller have a global audience?
If the SEO seller only caters to a local audience, chances are their strategy won't work for an international one. Instead, look for someone who can provide services that will meet your needs globally. If you want to beef up your local SEO, work with a local seller.
But if you're looking to get your website ranking higher in other countries, you'll want an expert who has experience working on international SEO campaigns. SEO specialists with international expertise know that SEO strategies in different regions aren't the same, and to treat them as such could cause more harm.
Do they offer any work samples?
Instead of asking a potential SEO seller to do sample work for you for free, ask them to show you past work they've completed. This way, you can directly see the quality of their output and determine if it meets your standards. Asking for a few paid examples won't be much trouble—it's often standard practice when vetting SEO freelancers on Fiverr—but having a seller do samples for you can be tricky business.
Chances are, you're asking them to do what they do at a reduced rate, and there's no guarantee they'll get the results you're seeking. Plus, you likely won't see their best work because, let's face it, no one does their best work for free, and asking them to do it isn't a good start to your working relationship. Moral of the story: do some due diligence and look at the seller's portfolio to better understand their skillset.
Does the seller have a Fiverr Business account?
The Fiverr Business account indicates that the seller is serious about what they do and wants to build a long-term relationship with their clients. Sellers with this type of account must adhere to stricter standards than those without, so you can rest assured that when you hire someone with a Fiverr Business account, you're getting a reliable and experienced SEO provider.
It's also worth noting that many Pro Fiverr sellers have Business profiles and can offer additional services such as content writing, social media management, and more. So, if you're looking for an all-in-one SEO solution, this might be the way to go.
How long have they worked on the Fiverr platform?
Before you make a decision, take the time to research the seller's background and experience. Does this freelancer have any certifications or qualifications? How long have they been working on the Fiverr platform? How many negative reviews have they received from past clients? The answers to these questions will give you a better idea of whether this freelancer is right for your project.
If they've offered their services on the platform for several years and have glowing reviews on their Fiverr account, chances are you've found the right person. However, there are no guarantees with anything, and even on platforms like Fiverr, positive reviews can be exchanged for discounted services. A seller with more positive reviews and some negative reviews is more believable; no matter how good of an SEO specialist you are, you can't please everyone.
How quickly do they respond to messages?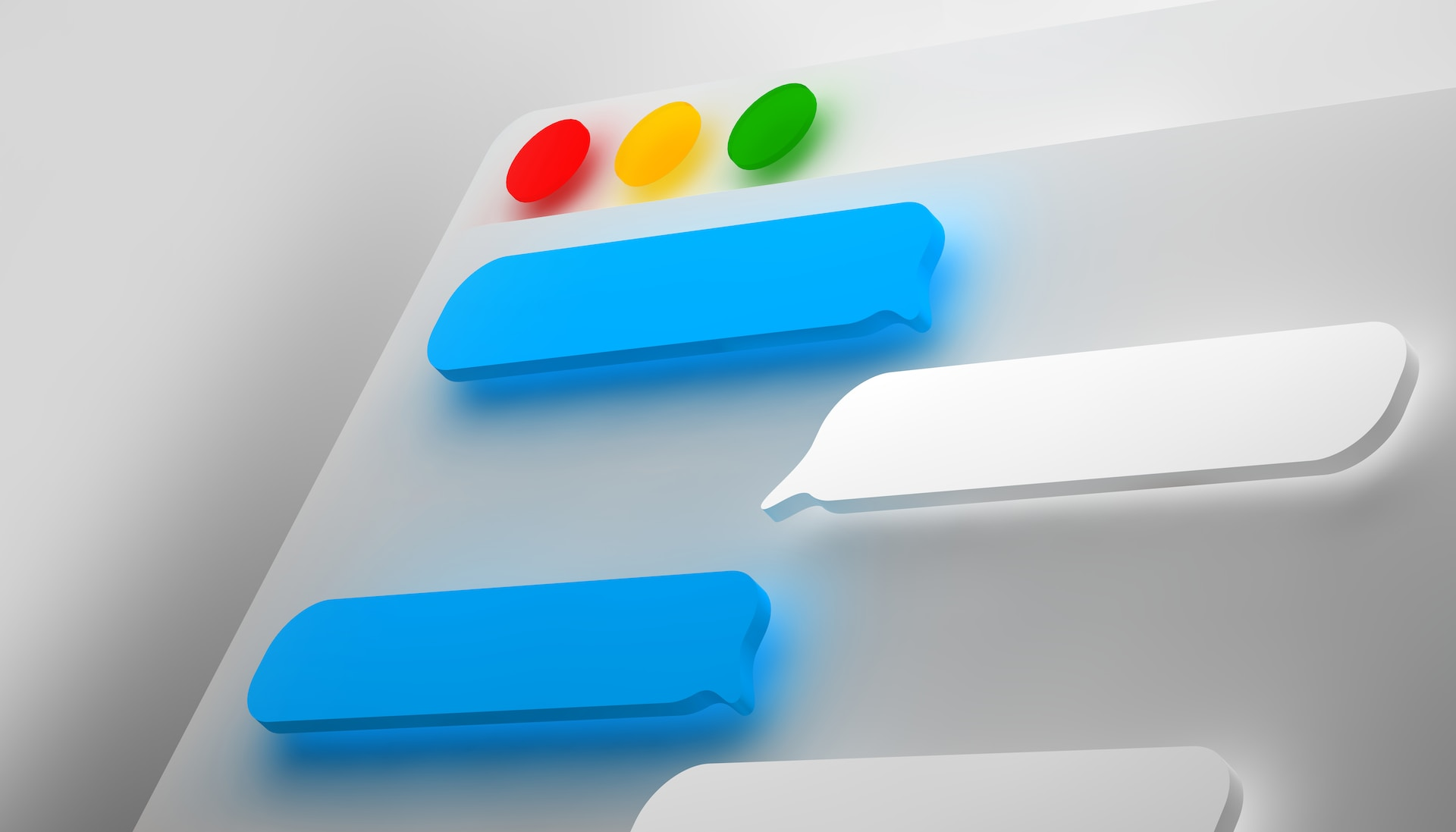 Fiverr puts a lot of stock in response time; the quicker you respond to buyer messages, the higher your ratings and rankings on their platform. More responsive sellers have more buyers. That's why checking how quickly a seller responds to messages is vital before hiring them. Sellers with fast response times usually have a banner that says they "respond quickly."
A fast response rate indicates that the seller is serious about their work and is more likely to complete your project on time. On the other hand, if they take more than 24 hours to respond or don't reply, this should be a warning sign: the seller might not be as reliable or experienced as they'd like you to believe.
How do they interact with buyers?
Take a look at how the seller interacts with buyers and sellers. Do they provide helpful advice and go the extra mile to help their potential buyers? Are they friendly and welcoming when answering questions and inquiries? If so, this indicates how well you will get along once you start working together.
While you can't see conversations between a seller and their current or past clients, you can get an idea of how they interact with potential customers by reading the answers to any reviews posted on the order page in the comments section. If you see any red flags during this process—such as long wait times, unhelpful responses, or a lack of professionalism—you might want to move on – your project deserves better.
Do Fiverr SEO Services Help You Rank Better?
Did you ever hear the saying that "Doing the same thing repeatedly and expecting different results is the definition of insanity?" It goes something like that – needless to say, SEO is a lot like that. You can't just keep doing the same thing over and over again and expect to be successful.
That said, Fiverr SEO services can help you rank better if you're working with a reliable seller who understands what they're doing. A good SEO pro can identify your website's weaknesses and develop strategies to improve your rankings. They'll also be up-to-date on the latest SEO trends and techniques, ensuring you're always one step ahead of the competition.
Still, as experience SEO professionals know, white hat SEO techniques take time; there are no quick fixes or fast-track schemes.
Ranking Fiverr SEO Freelancers: Is Fiverr Legit?
Most of the SEO services on Fiverr won't return the results you want. That's because most services have zero impact on search engine results pages. So if you choose the wrong seller or they're doing shady things, they can negatively impact your business.
Ultimately, you have to decide if Fiverr work is a good investment. Although some freelance services are reasonable, it's challenging to discern the quality from the subpar ones.
Should you spend your money on Fiverr?
Weigh the pros and cons of hiring an SEO specialist on Fiverr. Consider the cost savings, scalability, reputation of the seller, and long-term goals before deciding. Read reviews from past clients and talk to each freelancer about their experience before hiring them.
Ultimately, Fiverr offers a great option if you're looking for a cost-effective and scalable solution to improve your website ranking. But if you're looking for quality SEO services that yield long-term results, you may want to spend your money elsewhere. After all, when it comes to SEO, the cheapest isn't always the best. This is simply the best advice we can offer.
Final Thoughts on Fiverr SEO Services
SEO is a complex and expansive topic, so your due diligence in finding the right seller is essential. Check their gigs and portfolio, inquire about qualifications, and look for red flags before deciding. Doing thorough research will ensure you get the best service for your budget.
If you still have difficulty finding an experienced and legit SEO seller, consider working with our team at Better SEO Results. Our team of professionals has years of experience in providing quality SEO services and will work to get you the rankings you deserve.